Drugs and Medicines
Model:VSMA  Wrap-Around Caser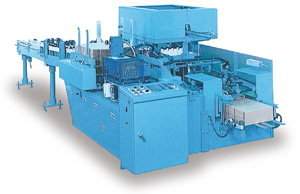 A general-purpose wrap-around caser with compact forming unit which performs vertically.

1. Two types of product feeding unit, which feeds products from left side or right side, are available depending on work space conditions.

2. O-M has experiences other than the below-listed specifications.
Detail

Model:VZ  Vertical Cartoning Machine (Continuous Motion)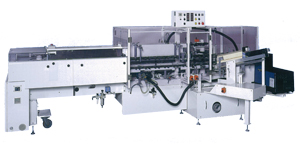 A cartoning machine having the capabilities of carton pick up, forming, and sealing.

1. Before closing flap, attendants manually load products into cartons from above.

2. Loading space of approx. 1,000 to 1,200mm is available at both front and back side.

3. With its simple configuration and versatility,the VCVB is appropriate for small-to-medium scale production and for test production purposes. Size change mechanism is user-friendly and easy to handle. Automatic change models are also available. The machine can equip with automatic feeding devices such as weigweight checkers and powdery products feeder.
Detail

Model:VSMT