Forming Cartoner for Accumulated Small Boxes
Model:VCW-Q  Wrap-Around Cartoning Machine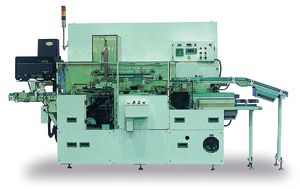 Being a wrap-around type cartoner, which wraps a blank sheet around the products,VCW-Q series machines achieves tighter finish and less material cost in comparison to set-up type cartoners.
Detail

Model:VCFT  Top-Loading Cartoning Machine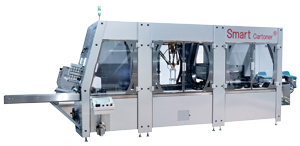 A cartoning machine that forms compact cartons from blank sheets, slides them over the packed product from the top surface, and then seals the compact cartons.

An automatic feeder unit that uses various types of robots to supply packed products means various packaging types are possible.
Detail

Model:VCF・VCFE  Forming Cartoner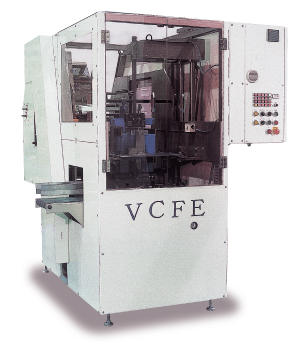 A collation-packaging cartoning machine using cardboard of E-flute corrugated board.
Detail