Top Message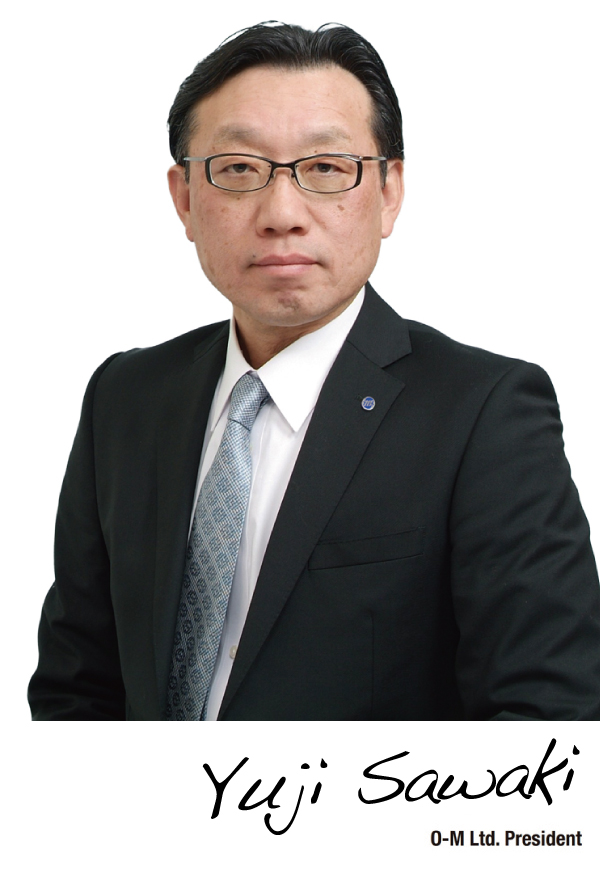 O-M Ltd. was established in 1949 as a spinning machinery manufacturer founded on Daiwa Kikai Kogyo Co., Ltd.. After numerous transformations, the company merged with Osaka Machine Manufacturing Co., Ltd., which originally started business in 1920, in 1960 and began producing machine tools and automatic packaging machines, leading to the company's current embodiment as O-M Ltd. Group.
Over the years, we have promoted business advancement with the goal of satisfying our customers by doing everything from developing new products that fulfill their needs to meeting delivery date. We have also endeavored to advance "monozukuri" (the spirit of manufacturing improvement) through the provision of production facilities and technical services.
In the future, we will further strengthen the "technical capabilities" and "human resources" that we have been cultivating since our founding. We will also focus efforts on building global support systems that allow us to respond with solutions and rapid services that resolve the various problems and issues faced by customers around the world.
Furthermore, always putting our customers first, we will strive to create pioneering products and technologies based on the technologies and skills that we have cultivated through research and development, as well as experience over our long history, and be a business that contributes to customers and society.
I look forward to your ongoing support in the future.